This little building was given to me quite a while back. It is just cute.
It is a Rare Gacha, the hive // quaint shack RARE. My friend got two of them and let me have one, but I've never had the opportunity to use it until now.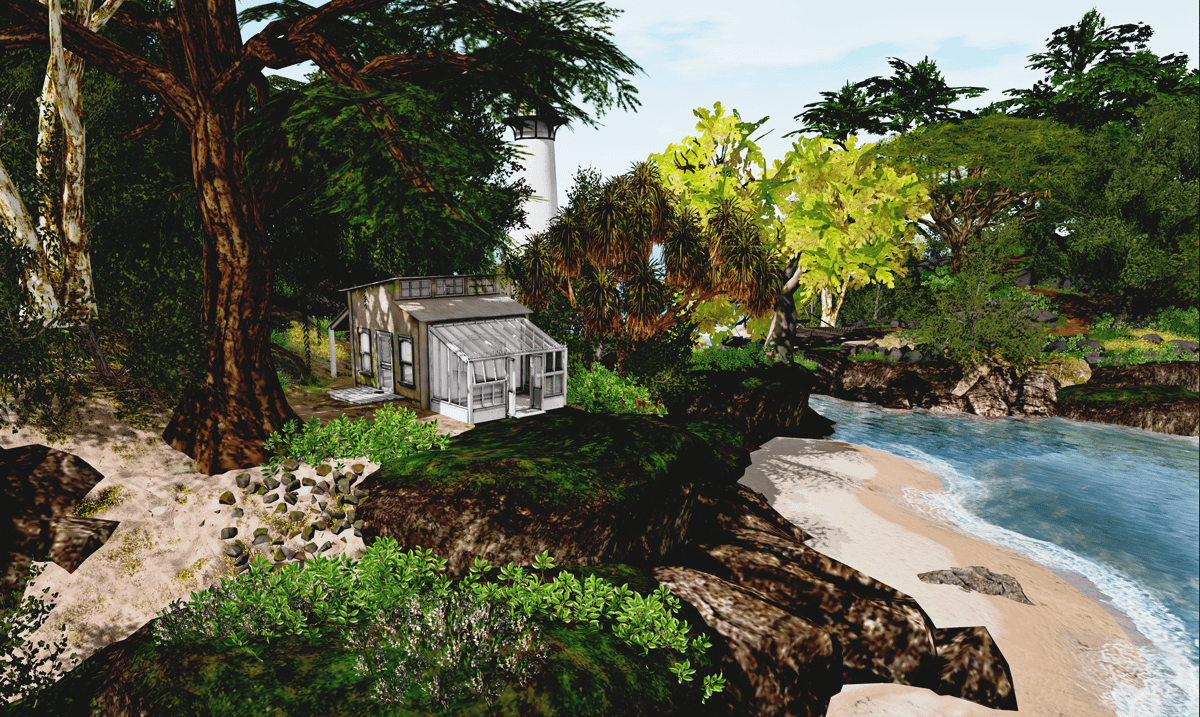 I wasn't quite sure how I'd furnished it to give it the Aussie beach vibe.
It is tiny, so I didn't have much space to work with inside, but adding a deck gave it an easy to furnish outdoor area.
Plenty of room to add your own furniture. Existing furniture can be removed. Please read Aussie Shores Estate covenant for the rules.
Check for availability and direct TP here.
If rented, you can always have a peek from the main landing point on Whitsunday Islands.