For the longest time, this below was the Jetty Joint, the house were Blue lived, and on that very first day she moved in, she managed to return the house 🤣.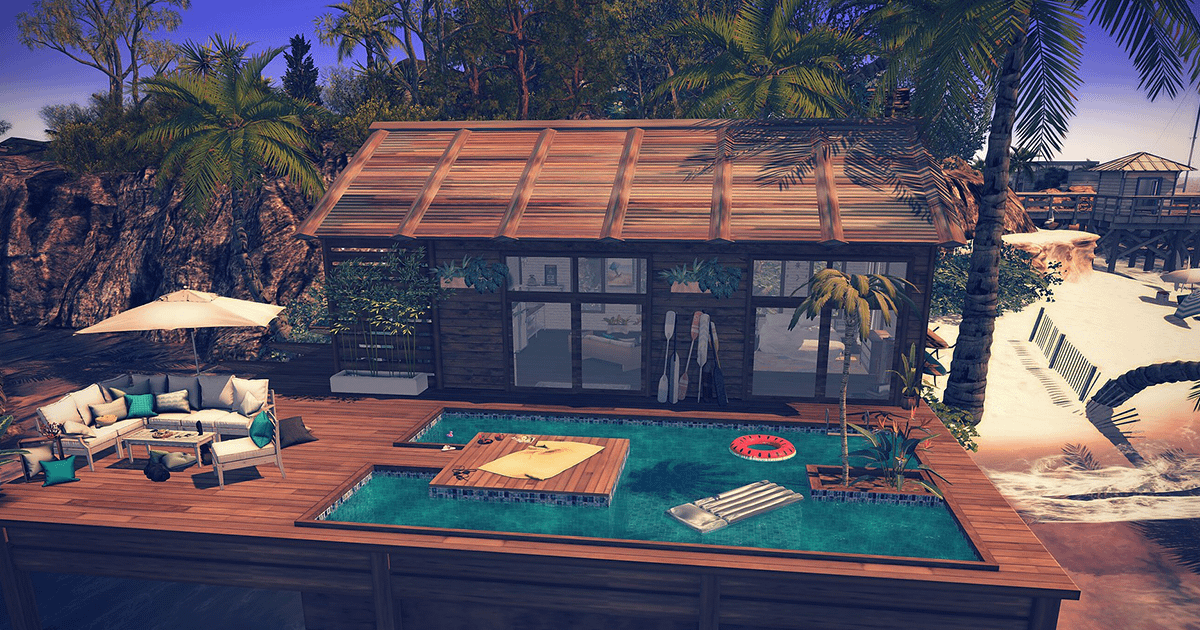 When she left, the cabin was not rented, and being tied to a small parcel, I removed it.
Until Aussie Shores was at full capacity again, and Sam advised to reinstate the parcel.
Sam also hates small houses, and therefore hated my choice of house, but it is never empty for too long. I guess other people enjoy small spaces, Sam? 🤣
Even though it looks small from the outside, it is quite spacious, and even boasts a fully appointed kitchen, but who has time to cook on a tropical island?