A few years ago, I installed a simwide winter platform because I wanted a virtual white Christmas atmosphere.
Winter starts June 1st and ends August 31, so Christmas is in the middle of summer, with extremely high temperature.
Since I am from France, and even though I left when I was 17, Christmas doesn't feel the same when we're all sweating because it is super hot.
It does snow in parts of Australia.  Snowy Mountains of New South Wales have substantial snowfall each winter, as do the Victorian Alps, which are only a few hours drive from Melbourne. The mountains of Tasmania also receive snowfall annually.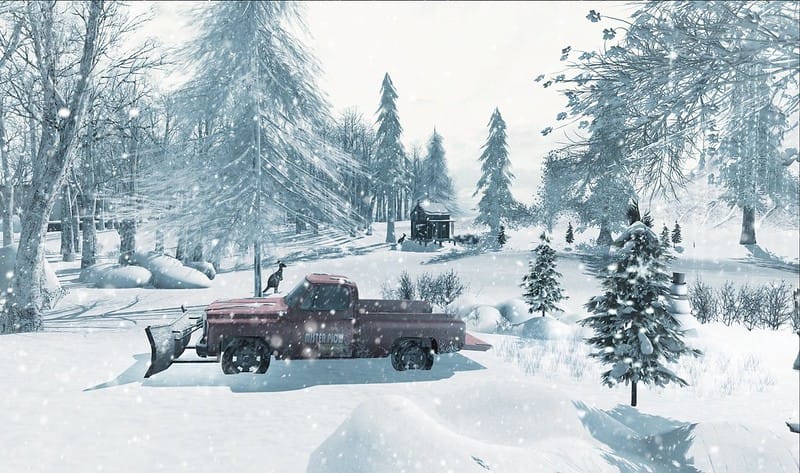 The Winter platform was supposed to be a one-off and had no restriction on the type of houses you could rezz compared to the ground.
I wasn't expecting such a great response from the tenants. Once Christmas was over, I removed everything, but the following winter everybody asked for it again, so I made it a permanent feature.
We usually rezz winter houses because it looks better, but you can remove the one in your parcel and replace it with your own, or have none if you need your prims.
You don't have to rent to access the winter platform. A direct TP is available at the main landing points (Koala Beach, Newall Sands, and Whitsunday Islands).
If you're up for some ice-skating, then it is the place to hangout.