Rising Tide is our third exclusive furnished rental. Landscape, house and furniture cannot be changed, except for the bed if you must … Compared to Bungalow 2 on Newall Sands, this house has plenty more prims left over and space to add more furniture if you wanted to.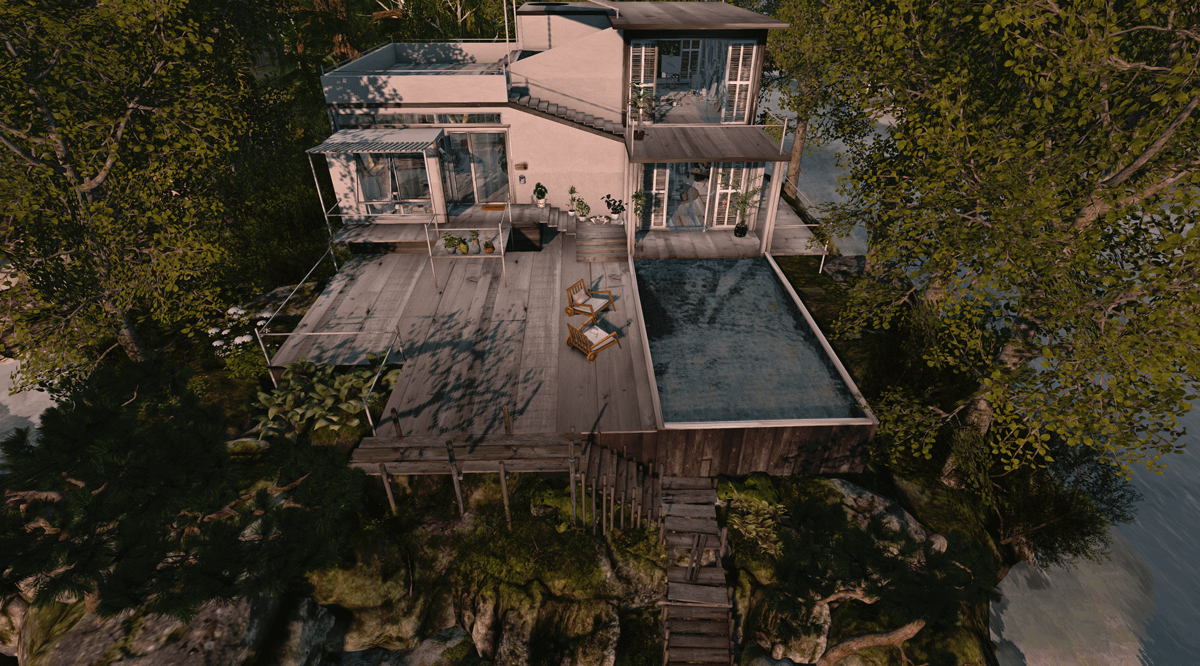 It is also located in the Whitsundays region, so you have access to the winter platform for a second home, and higher up you can rezz a skybox.
The rental box is the Nutmeg Mailbox. Security orb is the surveillance camera. Enforcer is the welcome mat. Read more about the Security orb and enforcer here.
The home sign is your TP to the winter platform.
Check availability here and TP.