This parcel was one of my very first one, along with its tenant who after three years decided it was time for a change.
It started as little fishing shack, with 250 prims.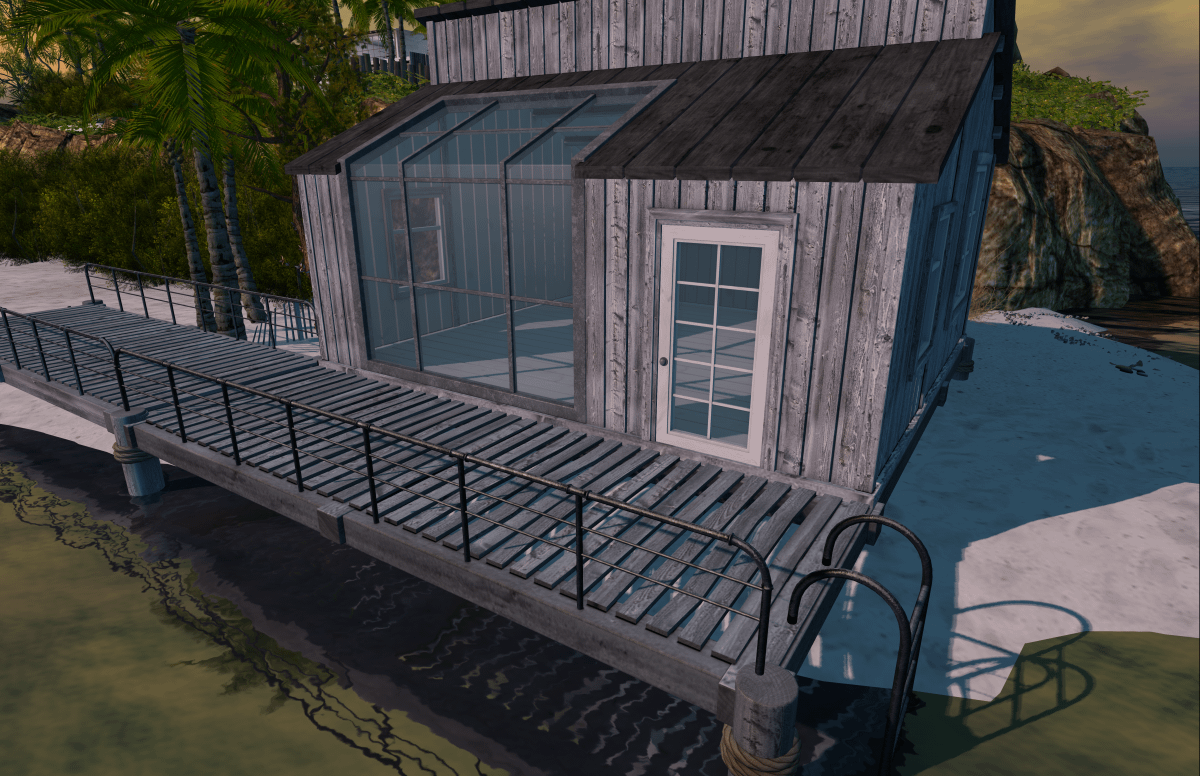 It was ridiculously small, but had a quaint charm to it. Once Mr T changed house, I moved the shack to another parcel, and the new tenant did something amazing with it.
When I moved to a full region, I let Mr T decide if he wanted to keep the shack, or find another house.  He decided with the latter of course, but finding the right house was quite a challenge. I am quite picky with the choice of houses on Aussie Shores to the dismay of some … We finally found one that satisfied the both of us.
I fell in love with the Hisa newest home, the Kahakai. I bought it because I knew I wanted it on Aussie Shores, whether it was today or two months later. As it was, There was no place for it on Aussie Shores as all rentals are occupied.
It was coincidental that Mr T's parcel became available, and even though it was going to be a tight spot, and maybe not ideal, we made it work.
Sam then decided to change some of the textures … which didn't go to well …
With a bigger house comes more prims, of course, and a new name: Taldru Shores instead of Woodmans Shack.
I can't wait to meet the new tenants, and see how they are going to make it their own little piece of virtual home.