Newall Sands has a new rental, and unlike other houses we have on Aussie Shores, decor, house and landscape cannot be removed. Why would you anyway? It looks perfect as it is. Although you can switch the  bed for your own because …
You still have a bit of prim left over to rezz a few personal belongings. If you need the furniture to be adjusted for whatever reason, you can contact the owner of the furniture and she will come over to adjust them for you.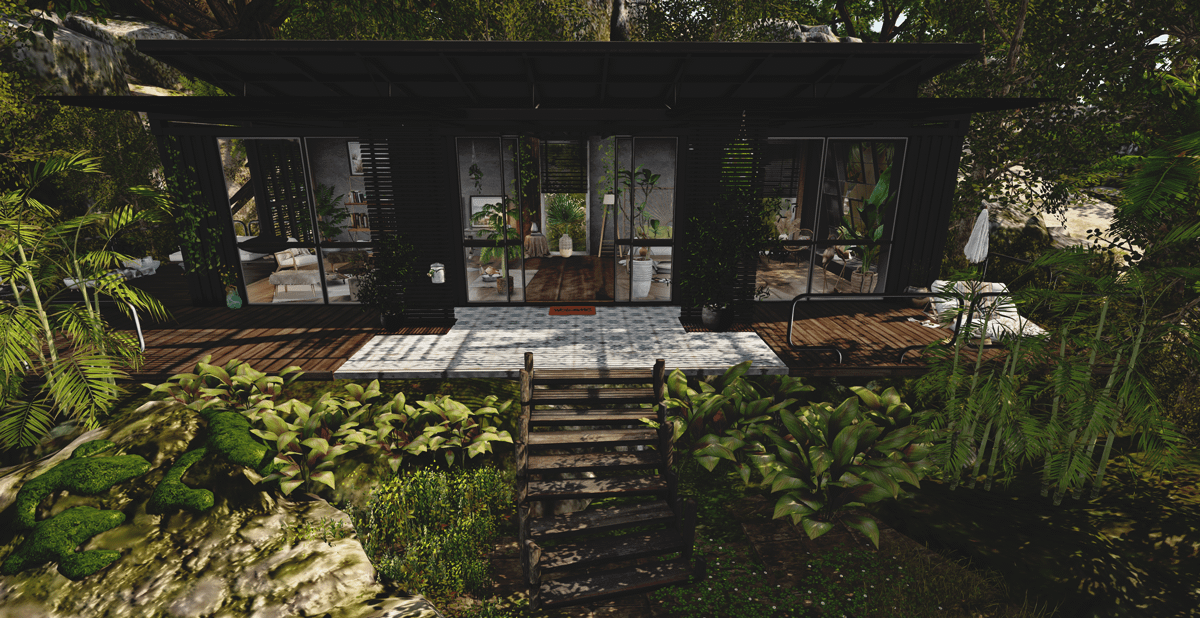 How to rent?
Same as usual, buy the land for 100L, pay the rental box which is now the Nutmeg mailbox.
You then have to buy the Caspersafe Enforcer for 1L (the little script that allows you to ban people from your parcel). But where is the enforcer?
I'm glad you asked. I decided to make everything blend with the decor instead of having fugly rental boxes and security orbs.
The enforcer is the welcome mat. After you buy it, it might change to a red or black colour. Since you own, go into edit mode, texture tab and change the colour to white. For more details about the enforcer, read here.
The security orb, it is the surveillance camera. Click on it and it will bring out the menu.
Go here to check its availability.
If you have any questions, as usual contact me or SamSteele.