Bliss By The sea started as a shed, a cute one. If I recall correctly, it is from PewPew.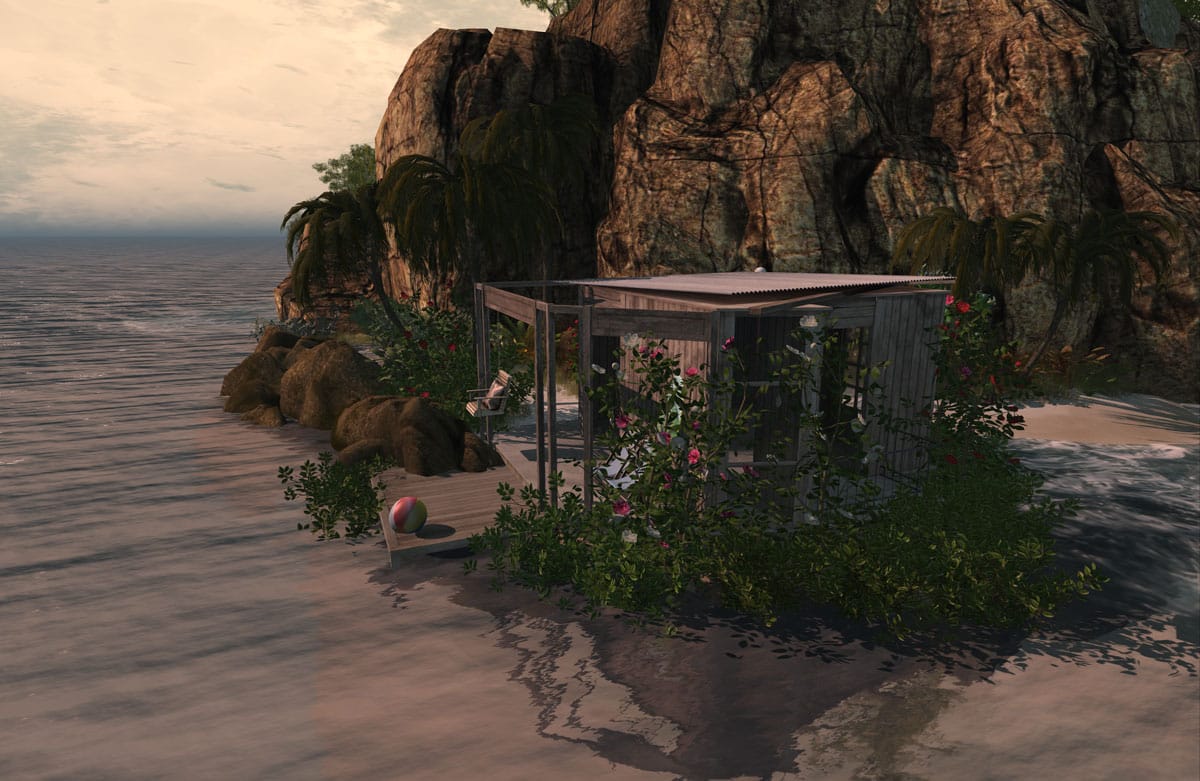 Even though it looks small, it has more prims than Barefoot Bungalow, and quickly became another favorite rentals for tenants to my surprise. I had added a nice skybox, but tenants much preferred to be on the ground, and who can blame them really, and be creative.
Until Trompe L'oeil released the Pool House which I knew was going to be perfect for that spot, and I've never had to change the house after that. Only the surrounding changed.
With the major Koala Beach revamp, the mountain behind the Boathouse disappeared to the dismay of the tenant who had been living on Aussie Shores for months. She wasn't used to see her neighbour on that side, so Sam came out with a plan.