The barefoot Bungalow is one of Koala each original parcels, and hasn't had too many changes compared to other parcels. It was also the second smallest parcel, yet it has always been one of the most rented with mostly long term tenants (more than three months).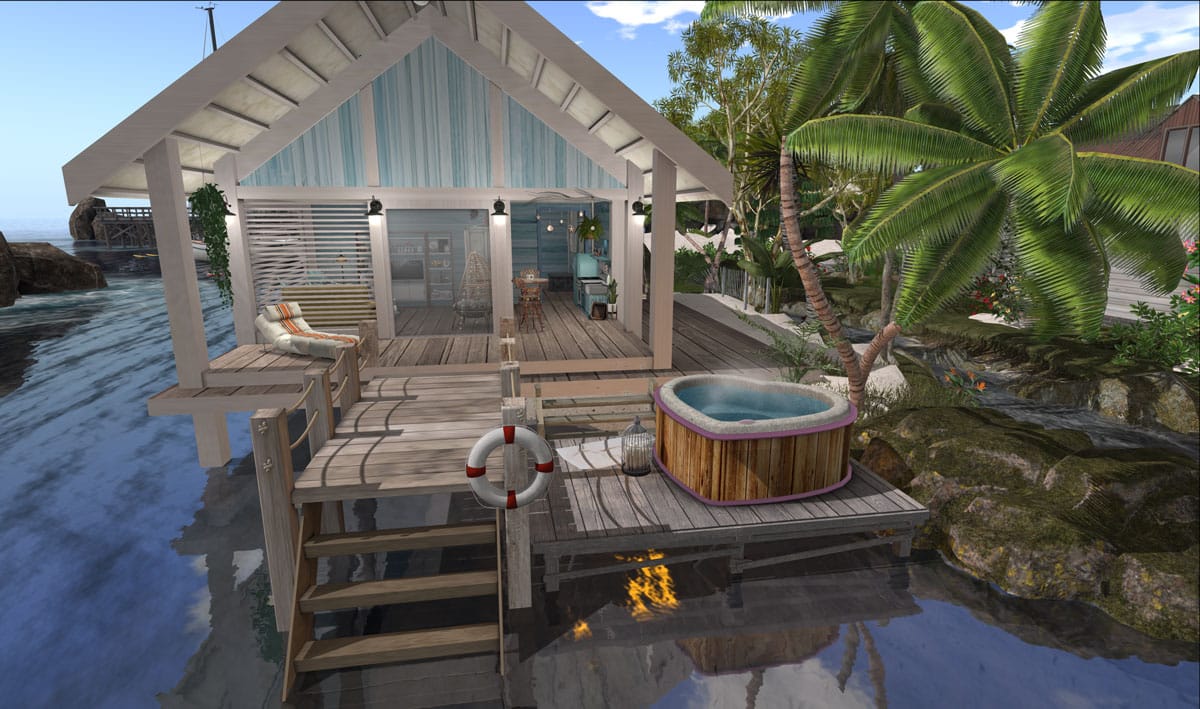 The very first house was a rare gacha from Bee Design, and the only think I liked about that house was the front. The back of it was just too claustrophobic for my taste with just a couple of tiny windows, and defeated the purpose of a beach house. Other than that, it was perfect, and didn't deter potential tenants.
I had to find something more opened.